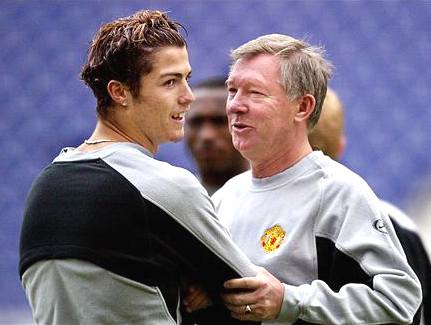 Love is all around them, it's everywhere they go...



By the end of today, Manchester United will likely be in first, and Spurs could easily be in last. I love this league! (except for the Man U part)

Almost a full slate today, and plenty of traps out there. Can Chelsea be as inept against the Potters as Liverpool were last weekend? I reckon so, especially since the moody Ivorian is left out once again. The Gooners will look to get some revenge at Hull, and Citeh will probably fail at home to Wigan. Oh, and Norwich host Barnsley while they still look for a full-time manager.

Lineups, predictions and fixture list after the jump. We haven't forgotten about you, Hatters fans -- you're on the road at promotion-chasing Darlington today.

10am:
Blackburn v Newcastle
Bolton v Man Utd
Chelsea v Stoke
Man City v Wigan
Sunderland v Aston Villa
West Brom v Middlesbrough

12.30pm:
Hull City v Arsenal
-----

SUNDERLAND v. ASTON VILLA:
Sunderland: Fulop, Chimbonda, Nosworthy, Ferdinand, Collins, Edwards, Tainio, Whitehead, Diouf, Cisse, Jones.
Subs: Colgan, Bardsley, Chopra, Leadbitter, Reid, Healy, McShane.

Aston Villa: Friedel, Reo-Coker, Davies, Cuellar, Luke Young, Milner, Sidwell, Petrov, Barry, Ashley Young, Agbonlahor.
Subs: Guzan, Harewood, Delfouneso, Knight, Salifou, Shorey, Gardner.

PREDICTION: I'm feeling a draw in this one, probably 1-1. Sunderland are difficult at home, and you figure O'Neill's late own-goal fortunes have to run out sometime.
-----

BLACKBURN v. NEWCASTLE:
Blackburn: Robinson, Ooijer, Samba, Nelsen, Warnock, Emerton, Andrews, Kerimoglu, Pedersen, Roberts, McCarthy.
Subs: Bunn, Dunn, Roque Santa Cruz, Grella, Mokoena, Treacy, Derbyshire.

Newcastle: Given, Edgar, Bassong, Coloccini, Jose Enrique, Duff, Guthrie, Butt, N'Zogbia, Carroll, Owen.
Subs: Harper, Barton, Gutierrez, Xisco, Taylor, Kadar, LuaLua.

PREDICTION: Home win. Mark it! The Magpies are dire on the road, and I like what Big Sam's been able to do at Ewood thus far (although they're still in the thick of a relegation battle). Santa Cruz is on the bench; is he coming back from injury, or are they keeping him fresh for an imminent transfer?
-----

BOLTON v. MANCHESTER UNITED:
Bolton: Jaaskelainen, Steinsson, Cahill, Andrew O'Brien, Samuel, Davies, Basham, Muamba, Gardner, Taylor, Makukula.
Subs: Bogdan, Smolarek, Riga, Puygrenier, Shittu, Sinclair, Obadeyi.

Man Utd: Van der Sar, Neville, Vidic, Evans, O'Shea, Fletcher, Carrick, Anderson, Ronaldo, Tevez, Berbatov.
Subs: Kuszczak, Giggs, Park, Nani, Scholes, Welbeck, Chester.

PREDICTION: Away win. 2-0, although not having Rooney in the lineup means that Berbatov will actually have to do something today other than score late goals in games they're already winning with ease.
-----

SPARTAK LONDON v. STOKE:
Spartak London: Cech, Bosingwa, Carvalho, Terry, Ashley Cole, Lampard, Mikel, Ballack, Malouda, Anelka, Kalou.
Subs: Cudicini, Di Santo, Ivanovic, Alex, Belletti, Mancienne, Stoch.

Stoke: Sorensen, Wilkinson, Shawcross, Abdoulaye Faye, Higginbotham, Delap, Whelan, Amdy Faye, Etherington, Beattie, Cresswell.
Subs: Simonsen, Griffin, Olofinjana, Lawrence, Kitson, Pugh, Sonko.

PREDICTION: A squeaky 1-0 home win. Look Phil, starting Malouda and Kalou all the time isn't a good thing. You'll realize that some day.
-----

WEST BROM v. MIDDLESBROUGH:
West Brom: Carson, Hoefkens, Barnett, Donk, Robinson, Borja Valero, Greening, Brunt, Koren, Simpson, Fortune.
Subs: Kiely, Cech, Beattie, Kim, Moore, Pele, Filipe Teixeira.

Middlesbrough: Turnbull, McMahon, Wheater, Riggott, Taylor, O'Neil, Digard, Shawky, Downing, Sanli, Alves.
Subs: Jones, Mido, Emnes, Huth, Bates, Adam Johnson, Bennett.

PREDICTION: Home win. Mowbray's got his side playing well recently, and they did knock off Citeh, although that's not such an impressive feat these days.
-----

MANCHESTER CITEH v. WIGAN:
Man City: Hart, Zabaleta, Onuoha, Dunne, Richards, Bridge, Wright-Phillips, Kompany, Elano, Robinho, Sturridge.
Subs: Schmeichel, Vassell, Jo, Garrido, Fernandes, Caicedo, Weiss.

Wigan: Kirkland, Melchiot, Bramble, Scharner, Figueroa, Valencia, Palacios, Cattermole, Taylor, Heskey, Zaki.
Subs: Kingson, Edman, Brown, Boyce, De Ridder, Kapo, Camara.

PREDICTION: This is your high-scoring game of the day, as Citeh can't defend to save their lives. This reputation won't be changed with the inclusion of Nedum Onuoha, a guy who makes Micah Richards look like an All-Star. 3-2 home win, simply because Robinho is healthy again.
-----

NORWICH v. BARNSLEY:
Norwich: Marshall, Otsemobor, Doherty, Grounds, Bertrand, Croft, Clingan, Fotheringham, Hoolahan, Cureton, Russell.
Subs: Nelson, Bell, Lupoli, Pattison, Cort.
Barnsley: Muller, Van Homoet, Moore, Guedes, Kozluk, De Silva, Hassell, Leon, Campbell-Ryce, Macken, Rigters.
Subs: Steele, Odejayi, El Haimour, Butterfield, Potter.

PREDICTION: No idea. All depends on which Canaries show up... the desperately unlucky ones, or the determine 1-0 winners?
-----

DARLINGTON v. LUTON:
Darlington: Gerken, Austin, White, Foster, Ryan, Purdie, Ravenhill, Kennedy, Burgmeier, Hatch, Abbott.
Subs: Kazimierczak, Blundell, Valentine, Main, Carole.

Luton: Logan, Asafu-Adjaye, Roper, Spillane, Beavan, Keane, Jarvis, Henderson, Gallen, Martin, Craddock.
Subs: Brill, Howells, McVeigh, Hall, Wasiu.

PREDICTION: Err, Luton to lose?
-----

Enjoy the day, and get the comments in.