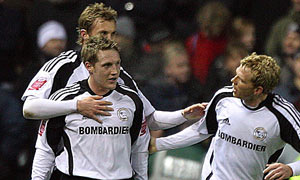 ... where I don't mind being completely and utterly wrong.

So the Nigel Clough era begins this weekend, and he takes over a side that's just beaten a fairly-strong Manchester United side, the current World Champions. What a letdown it will be when they lose at Cardiff this weekend.

See the winning goal here.