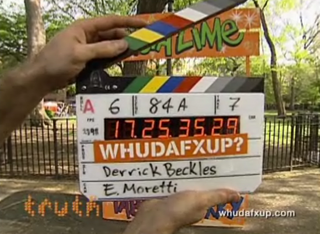 In a new series that I just decided to start, I would like to ask you, the readers, just what the f*ck is going on with some of the biggest clubs and players around the world.
For starters, Arsenal. They're near the top of the alphabet, so they get to be the guinea pigs this time around. Whudafxup with Arsenal? Seriously. Whudafxup? Wenger just let one of his brightest stars from this season, Mathieu Flamini, ponce off to Serie A where he'll enjoy more money and a much more leisurely pace. His midfield wonder, Fabregas, is off the boil a little bit, and they also face the prospect of losing Hleb, another bewitching option in attack. Plus, Adebayor has little to no help up front thanks to the general rubbish play from the Swiss Miss Nicolas Bendtner, and van Persie just can't stay healthy.
There is some off-field entertainment from Mr. Usmanov who's maneuvering in the boardroom to get enough shares so he can launch a formal takeover bid, and there's no guarantee as to how much money the tight-arsed Wenger will splash out on anyone who isn't French or under the age of 19.
In addition, their smarty pants managing director, David Edelman, the man who turned the club into a profit-making machine and was instrumental in their move to the new stadium, has shocked and stunned everyone in the boardroom by saying bye-bye as well.
So, what must be done? What must be fixed first? What is the squad lacking most? How do you feel about being owned by this?

Answers in the comments. This thread is open; fire away.