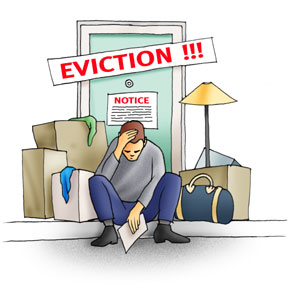 These stories aren't much fun, but they're a stark reminder that for all the scarf-waving, shit-talking and trophy-hunting, football is still ultimately a business.
In the last couple of days, I've seen two stories revolving around clubs being forced out of their grounds in the near future. The circumstances and details may be a bit different, but both clubs are surely going to struggle to remain in existence after this.
And no, one of them is not Everton [oh, how I was hoping].

First up, a weird story with so many convoluted details that I barely understand what's going on, where one of the Israeli League's founding members is about to be made homeless.
A judge in Tel Aviv ruled that the club, Hapoel Ramat Gan, must cease operations at their stadium, their home for some 80+ years, and must clear out within 60 days. The judge felt that the club has no right to continue operating there, due to a complicated series of purchases and investments over the last decade by the company that controls the club's assets.
I could try and summarize the whys and wherefores, but you should just read the article instead. It's shit like this that makes me lament a little less about the mountain of shit that's ruining my team at the moment.

---
In the second story, we can probably kiss goodbye to the Rochester Rhinos of the United Soccer Leagues, who are about to be booted from their $32 million PAETEC Park, a brand-new ground that opened just this past June.
City officials say that the team's ownership group at way behind on tax payments and utility bills, and that the city could seize control as early as this week. The sad part about this is that Rochester is now stuck with a shiny new stadium, and no-one's around to use the bloody thing!
The Rhinos owe NBT Bank about $10.6 million on the remainder of their loans, and it's unlikely that the money will be repaid any time soon. The Rhinos used almost $19 million of taxpayer money to build their home, and they're about to lose it unless new owners and investors swoop in to claim the team and sort out this mess.
Expansion is a tricky business, but you'd think that the team would have the werewithal to check their projected growth and income before conning their way into a brand-new facility. Admittedly I know little about the USL, but that seems like it's almost MLS money [it's only a million dollars less than what De La Hoya just sunk into the Houston Dynamos] being talked about, like getting a Platinum credit card to buy cereal and milk.

---
Both stories are sad, but like I said: football is ultimately a business. For every smart businessman purchasing power within the leagues, there are a thousand fast-talking halfwits.
I still haven't decided which camp Tom Hicks falls into yet.