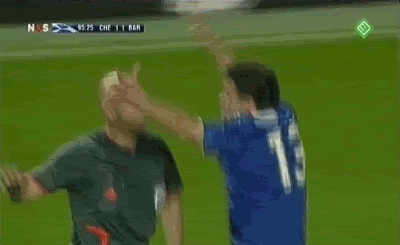 This is new to me, I'm not sure if it is new to everybody. It turns out one of the main characters of the Barcelona-Chelsea passion play from a couple weeks back, Tom Henning Øvrebø, is on the
preliminary list
for 2010 World Cup referees. As of yet, there has been no fallout from UEFA for the semifinal controversy (I doubt there would be) but the list is from October and could be changed.
Oh, and look who else is on the list?


Nice. Maybe he'll be England's next Graham Poll.